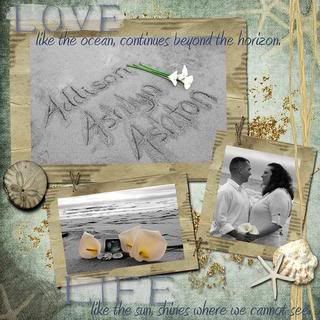 I took these photos of my friend and her husband as a way to remember their three little ones. She came over and we put this collage together. I am going to teach her to digi scrap more, and this was our starting point.
I will do a second collage that has more of the photos that we took but I wanted to share this one here. It is really special in my opinion.
The quote that we used on the page comes from her blog.