Looking through my folders of photos to complete this last challenge I found tons of photos that I absolutely adore the finished products of my editing work. I had to share a few more of them.
These are from our friends wedding in Las Vegas in 2006
Before - I loved this photo straight out of the camera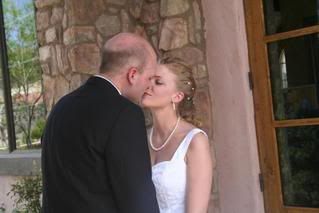 After- Just warmed the color a little bit.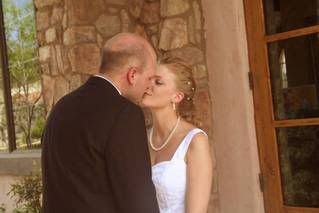 Before- Another I loved straight out of the camera but I was a bit distracted by the suit right behind her head. Maybe it is just me noticing things in my own shot.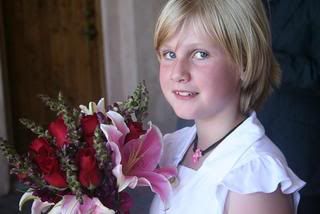 After- I love the look of those old photos that have the color painted in so I desaturated the photo so only the boldest colors would pop.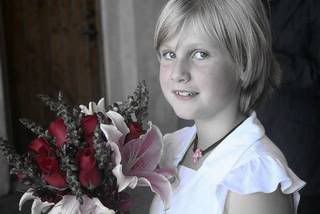 Before
I was photographing them with the photographer.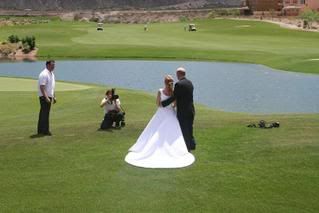 After - I cropped the photo in behind them a little and then photoshoped the professional photographer out of the photos. They look like they are standing contemplating their future together now! I love this shot. I actually turned it into a business card.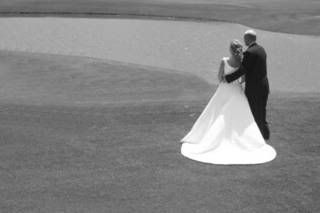 Before- I needed a photo of just the groom but all I had was this one with my hubby in the background and a gas heater in the corner. I found it to be very distracting, but I couldn't just crop out the things I didn't like. So I played with photoshop.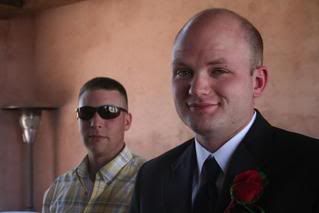 After- This is the finished photo of the groom all by his lonesome.